At Caledonia Park, we believe in elevating your shopping experience to new heights. That's why we are absolutely thrilled to announce the arrival of some incredible new brands that are set to make this Autumn/Winter season unforgettable!
Globally recognised fashion brands Tommy Hilfiger and Calvin Klein have now opened at Caledonia Park.
Tommy Hilfiger
Tommy Hilfiger has opened a 5,000 sq ft store, joining anchor brands such as Nike, adidas, and Polo Ralph Lauren. Stocking menswear, womenswear and childrenswear defined by the brand's Classic American Cool style and red, white, and blue DNA, the new store's interior includes a staple colour palette and wood furnishings, as designed by the in-house team.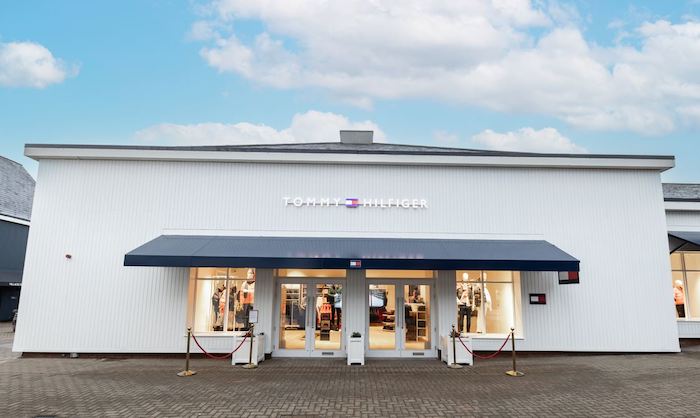 Calvin Klein
Joining Tommy Hilfiger is fellow PVH brand Calvin Klein, which has opened its 4,100 sq ft unit at the centre, adjacent to premium brands BOSS and Lindt. The new store showcases a variety of apparel ranging from jeans, seasonal coats, and accessories to loungewear and underwear.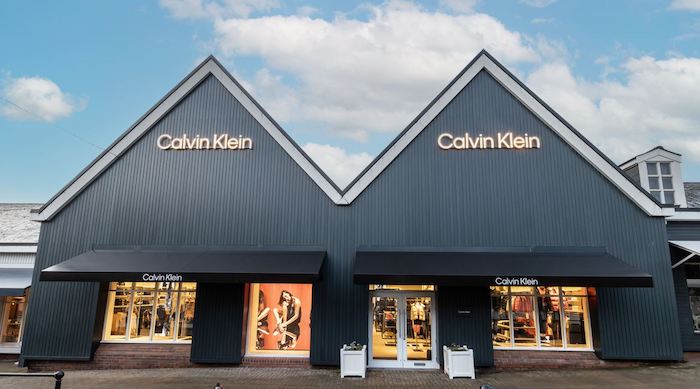 Zwilling
Zwilling, the renowned kitchenware and cookware brand, is now open at Caledonia Park.
Zwilling's new store will showcase its extensive range of high-quality products, including knives, cookware, gadgets, and accessories, providing a one-stop shop for culinary enthusiasts of all levels.
Zwilling has a rich heritage dating back to 1731 and has since established itself as a leading brand in the culinary world. Known for its precision, durability, and timeless style, Zwilling's products are widely regarded and trusted by both professional chefs and home cooks.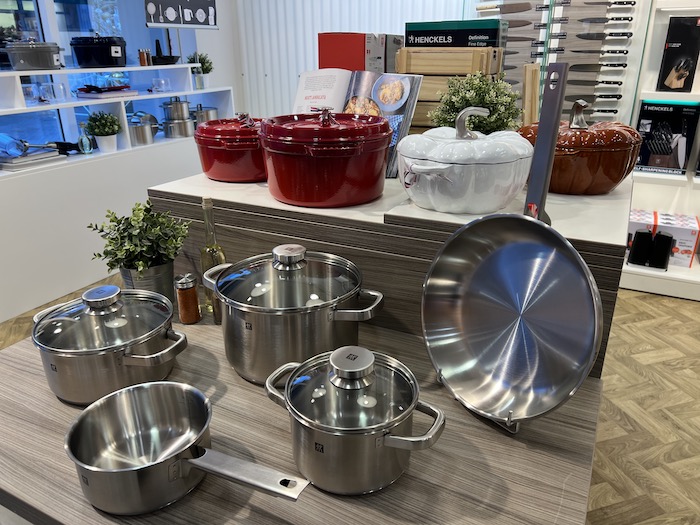 Hobbs and Phase Eight
We're thrilled to welcome Hobbs and Phase Eight to Caledonia Park. Sharing a 3,035 sq ft unit with a dual fascia, our new store will mark Hobbs' first Scottish outlet, and Phase Eight's second to date. Stocking luxury womenswear, which is synonymous with the best of British design, including tailored and contemporary occasion wear, shoes, and accessories.
This is an incredible milestone for us as it's the first time these two highly coveted brands will be housed together under one roof. Hobbs and Phase Eight are renowned for their sophisticated and trendsetting collections and we're delighted to add them to our expanding fashion brand mix alongside Tommy Hilfiger, Calvin Klein, and kate spade new york.