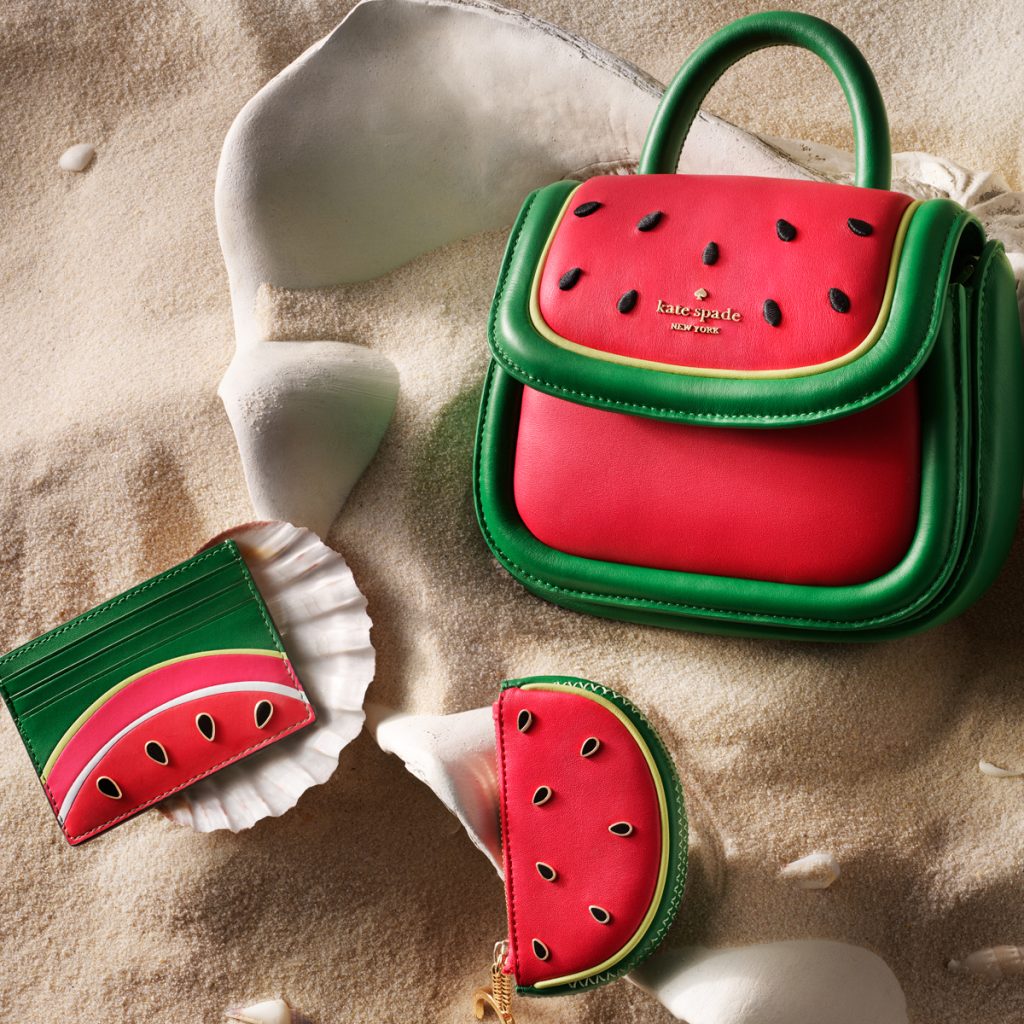 Full Time Sales Associate
Since its launch in 1993 with a collection of six essential handbags, Kate Spade New York has always been colorful, bold, and optimistic. Today, it is a global lifestyle brand that designs extraordinary things for the everyday, delivering seasonal collections of handbags, ready-to-wear, jewelry, footwear, home décor, and more. Known for its rich heritage and unique brand DNA, Kate Spade New York offers a distinctive point of view and celebrates communities of women around the globe who live their perfectly imperfect lifestyles.
Kate Spade New York is part of the Tapestry portfolio – a global house of brands committed to stretching what's possible.
Primary Purpose
The Muse (Sales Associate) contributes to achieving store goals in sales, productivity, and service by utilizing Kate Spade selling skills, and Kate Spade Service training. You will responsible for meeting personal sales and productivity goals, and delivering service that meets or exceeds expectations. You will represent Kate Spade to the consumer, act as an ambassador of the brand, and ensure customers' needs are consistently exceeded.
PROFILE
The successful candidate will demonstrate the following proficiencies:
Understand how individual productivity impacts the store;
Behave like a brand ambassador;
Model sales behaviours taught in company sales training programs;
Maintain high energy on the sales floor;
Consistently achieve sales goals;
Able to work with multiple customers simultaneously;
Consistently anticipate and meet customers' needs;
Service all customers according to the Kate Spade Approach standards;
Participate as a team member and encourage team to meet and exceed performance standards;
Champion company initiatives and supports management decisions;
Demonstrate professional ethics.
Further requirements:
Very good English proficiency (essential);
Previous experience in a retail service environment (essential);
Background in working in luxury retail (desirable);
The ability to communicate effectively with customers and staff and manoeuvre the sales floor.
Our Competencies for All Employees
Courage: Doesn't hold back anything that needs to be said; provides current, direct, complete, and "actionable" positive and corrective feedback to others; lets people know where they stand; faces up to people problems on any person or situation (not including direct reports) quickly and directly; is not afraid to take negative action when necessary.
Creativity: Comes up with a lot of new and unique ideas; easily makes connections among previously unrelated notions; tends to be seen as original and value-added in brainstorming settings.
Customer Focus: Is dedicated to meeting the expectations and requirements of internal and external customers; gets first-hand customer information and uses it for improvements in products and services; acts with customers in mind; establishes and maintains effective relationships with customers and gains their trust and respect.
Dealing with Ambiguity: Can effectively cope with change; can shift gears comfortably; can decide and act without having the total picture; isn't upset when things are up in the air; doesn't have to finish things before moving on; can comfortably handle risk and uncertainty.
Drive for Results: Can be counted on to exceed goals successfully; is constantly and consistently one of the top performers; very bottom-line oriented; steadfastly pushes self and others for results.
Interpersonal Savvy: Relates well to all kinds of people, up, down, and sideways, inside and outside the organization; builds appropriate rapport; builds constructive and effective relationships; uses diplomacy and tact; can diffuse even high-tension situations comfortably.
Learning on the Fly: Learns quickly when facing new problems; a relentless and versatile learner; open to change; analyzes both successes and failures for clues to improvement; experiments and will try anything to find solutions; enjoys the challenge of unfamiliar tasks; quickly grasps the essence and the underlying structure of anything.